Krystal Baeriswyl
Paralegal & Office Manager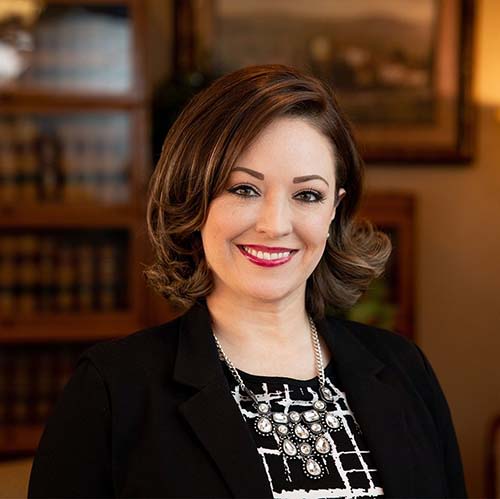 Krystal Baeriswyl joined The Handley Law Center in May 2020 as a paralegal/office manager at the firm. She has 19+ years of experience in the legal field with her knowledge primarily in the areas of Family law, Personal Injury, and Probate; but has significant experience in many areas of civil litigation, as well as preparation of Wills and Powers of Attorney.
Krystal is happily married to her high school sweetheart and is a busy working mom to an even busier son. In her limited downtime, she enjoys spending time with her family, attending her son's extracurricular activities, gardening, and camping. She is an El Reno High School graduate and has ties to the Canadian County community.
I'm ready to put my experience to work for you and your loved ones.