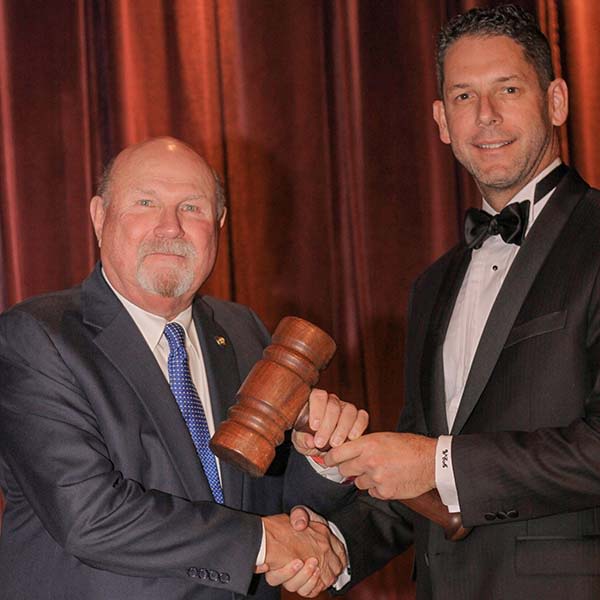 The Handley Law Center
At The Handley Law Center, we get it – we understand that when our clients have legal issues the last thing they need is another roadblock. This is one of the many reasons why we provide quality legal services for reasonable fees.
We represent clients throughout Canadian County and across Oklahoma in a wide variety of legal areas, including personal injury, family law, divorce, criminal law, and oil and gas law.
Primerus Means Premium Personal Service
Fletcher Handley is one of the charter members of the International Society of Primerus Law Firms. As a Primerus member, our firm is committed to the highest standards of integrity, civility, and quality of work. As a part of that commitment, we are also dedicated to providing the personal attention your case needs at a fair price.
We cultivate an atmosphere that is both professional and comfortable, where clients are empowered and feel as though they can talk to us as real people. As the Primerus guidelines dictate, we are good people who also happen to be great lawyers.
Experienced Representation Through Advocacy and Military Service

Our senior attorney, Fletcher Handley, has advocated for people's rights for over 30 years. Today he continues to be an active member of the ABA and puts his knowledge, experience, and passion for justice into advocating for his client's rights.

All of our attorneys are also known for their previous military involvement. Fletcher Handley served in the Oklahoma Army National Guard, as a member of the Judge Advocate's General (JAG) corps and as a Military Judge. He spent four years as an air crewman in Navy Patrol Squadron 11 during the Vietnam era. Ashton Handley also served in the U.S. Navy as both a military linguist and as a Quartermaster onboard the USS Boxer. In 2003 Ashton was awarded the Navy and Marine Corps Achievement Medal for his service in the Boxer's Navigation department during an accelerated deployment in support of "Operation Iraqi Freedom." Alex Handley served as a Midshipman in Operation Iraqi Freedom onboard the USS Nashville (LPD-13) in the Persian Gulf during the summer of 2003. He was honorably discharged from the Navy Reserve in 2012 at the rank of Lieutenant.